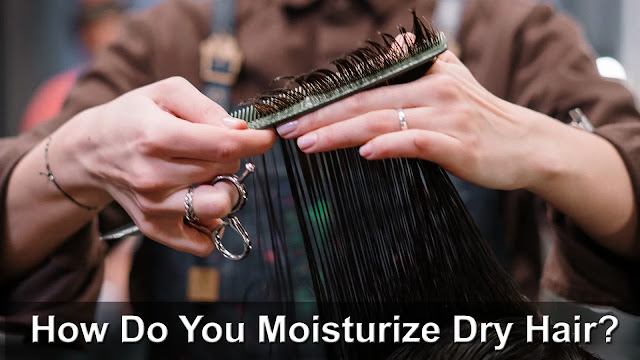 According to Chief Product Analyst, Meesh, "Dry hair occurs when our scalp does not produce enough natural oils to moisturize hair." This very well could be genetic for many, but it can also be caused by environmental conditions such as pollution, hair styling, and aging. If you're looking for advice on how to hydrate hair, especially how to moisturize dry hair, look no further! I did all the research for you and compiled a list of my favorite tips and tricks for perfectly hydrated hair.
What's the Best Way to Moisturize Dry Hair?
Dry Hair needs a moisturizing treatment. Dry Hair is best moisturized by using a daily moisturizer and an overnight treatment. Dry Hair needs fatty acids and antioxidants. One of my favorites is Shea Butter.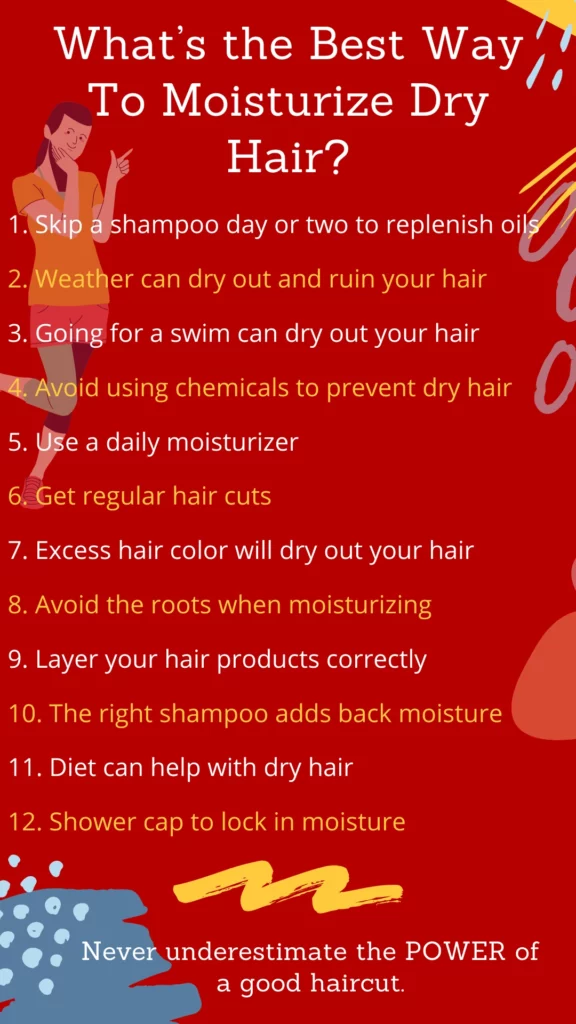 1. Daily shampooing and adding back moisture
If you're wondering how to moisturize natural hair, this is a great method to try. If you have naturally curly hair, you know that moisture is essential for good definition, so skip a shampoo day or two to allow your scalp to replenish its natural oils. Also another fantastic way to add moisture back is starting your washing routine with an oil treatment before shampooing is an excellent way to moisturize your hair. Begin by applying a botanical oil blend that nourishes and detangles hair. Leonor Greyl Paris Pre-Shampoo Treatment Oil is a hydrating and protective pre-shampoo treatment oil that nourishes dry or over-processed hair. Also, it extends the life of your color without leaving your hair greasy or weighed down, which is very important in a treatment oil in my opinion.
2. Weather can dry out and ruin your hair
Extreme weather conditions, such as too much sun or wind, should be avoided if you have dry hair because they can cause it to become even more dry and brittle. If you're wondering how to moisturize your hair (and keep it moisturized), apply some UV protection (Aveda Sun Care Protective Hair Veil) to it, or wear a cute hat or scarf when you're out in the hot sun.
3. Going for a swim can dry out your hair
Before going swimming, use a thick conditioner cream to protect your hair. Do you want to swim in the pool or ocean but find that the chlorine or saltwater leaves your hair feeling dry and brittle? Apply some of my Creme of Nature with argan oil before going swimming so you don't have to worry about hydrating your hair. After swimming, make sure to keep it moisturized.
4. Avoid using chemicals to prevent dry hair
When it comes to taming frizzy hair, avoid using chemicals. Chemical agents may be beneficial when straightening your hair, but they are your adversary when looking for ways to moisturize dry, natural hair. Use a hair oil on damp or dry hair to easily prevent frizz and flyaways. I recommend Love Beauty and Planet 3-in-1 Oil, which is specially formulated to nourish and repair hair for smooth, healthy-looking hair.
5. Use a daily moisturizer
Use a daily moisturizer, and deep condition hair overnight. One of the simplest ways to moisturize dry hair is to apply a leave-in conditioner or hydrating hair oil, wrap hair in a silk scarf or shower cap, and get some beauty sleep. You'll wake up with hydrated, healthy-looking hair in the morning. Use a leave-in conditioner to moisturize your hair. Leave-in conditioners are an excellent way to add and maintain moisture in your hair. After shampooing, simply spritz with leave-in conditioner. #1 Choice!!! I like Shea because it contains Omegas, as well as Jamaican Black Castor Oil, which helps nourish dry and damaged hair. Hair does not become greasy as a result of using this product. One of my favorite products is Shea Moisture Strengthen & Restore.
6. Hair cuts
Ed at HairBrushy, says "Trim your hair on a regular basis, but don't overdo it with brushing. Brushing your hair frequently can cause frizz and even hair damage." Reduce the amount of time you brush your hair and get regular trims to help combat this. Because you are removing hair that would otherwise split, cutting your hair allows your locks to grow stronger and healthier. Use a hair brush that does not promote breakage. The last thing you want is more split ends, right? On o my favorite is The Wet Brush because it's the best for thin to normal hair. Great for detangling your hair. Also great to use on wet hair. I recommend for thin to medium hair.
7. Excess hair color will dry out your hair
Remove any excess hair color. If you color your hair, use a formula that is specifically designed to soften mature and dry hair.
8. Avoid the roots when moisturizing
According to Hair Research Analyst, Stacey, "When moisturizing fine hair, avoid the roots. Because no two heads of hair are the same, tips on how to moisturize hair may differ. For example, fine hair is usually the driest at the ends, so concentrate your conditioner application on those areas. My favorite that works very well is Redken Extreme Mega Mask For Damaged, Brittle Hair."
9. Use products correctly for more moisture
Layer your products correctly. Consider adding leave-in conditioner to your weekly routine if you're wondering how to moisturize your hair and keep it moisturized. However, it is critical to layer your hair products correctly. Before applying other products, such as styling aids, apply a leave-in conditioner (my favorite is Redken One United All-In-One) to damp (not wet) hair. Not only will this allow the conditioner to penetrate deeper into your hair, but it will also serve as a base layer for products like styling mousse.
10. Use the right shampoo to add back moisture
Using a shampoo designed specifically for dry hair is an excellent way to hydrate it. I recommend R+Co Atlantis Moisturizing Shampoo, which helps retain moisture and leave hair silky smooth.
11. Diet can help with dry hair
Your diet, believe it or not, is one of the most important factors in maintaining the health of your hair. I recommend that you include water-based foods like fruit and vegetables in your daily diet.
12. Shower cap to lock in moisture
Wear a plastic shower cap while the treatment is still in your hair to get the most out of your treatment while in the shower. I recommend that you use a disposable shower cap, such as this one.
---
References

https://www.pexels.com/photo/woman-getting-a-haircut-3993443/
Wagner, E. L., & Shin, J. B. (2019). Mechanisms of hair cell damage and repair. Trends in neurosciences, 42(6), 414-424. sciencedirect.com/science/article/abs/pii/S0166223619300402
Ribeiro, A., Matamá, T., Cruz, C. F., Gomes, A. C., & Cavaco‐Paulo, A. M. (2013). Potential of human γ D‐crystallin for hair damage repair: insights into the mechanical properties and biocompatibility. International journal of cosmetic science, 35(5), 458-466. onlinelibrary.wiley.com/doi/abs/10.1111/ics.12065
Draelos, Z. D. (2000). The biology of hair care. Dermatologic clinics, 18(4), 651-658. sciencedirect.com/science/article/abs/pii/S0733863505702163