Are you looking for a shampoo rich in natural ingredients ans can tame frizzy hair? You may want to check out the Queen Collection moisturizing shampoos.
Get That Healthy Shine Back In Your Hair By Using A Moisturizing Shampoo
QUEEN COLLECTION MOISTURIZING SHAMPOO: Is a cleansing and moisturizing shampoo. Shampoos adding moisture back helps tame frizzy hair. The Queen Collection Shampoo is infused with essential ingredients such as shea butter, hibiscus, apple fruit extract, tea leaf extract, sunflower seed extract, rice, and wheat proteins to help tame frizzy hair.
The Queen Collection Shampoo contains minerals are easily absorbed into the hair. The Queen Collection anti-aging shampoo moisturizes the dry, itchy scalp and nourishes the scalp eliminating flakes and dandruff while intense hydrating formula restores dry damaged hair, transforming it to be silky smooth.
The above is a paid link. The shampoo contains a blend of natural ingredients to repair the hair damage and prevents the effects from heat and excess styling; get frizz-free hair with volume and luster while you eliminate dryness with deep conditioning hair treatment. I like and recommend because the shampoo is constructed without adding sulfates, parabens, and other harmful ingredients to make it perfect for sensitive scalp and color treated hair, you can clean your hair without fading it.Which in my opinion is a big plus.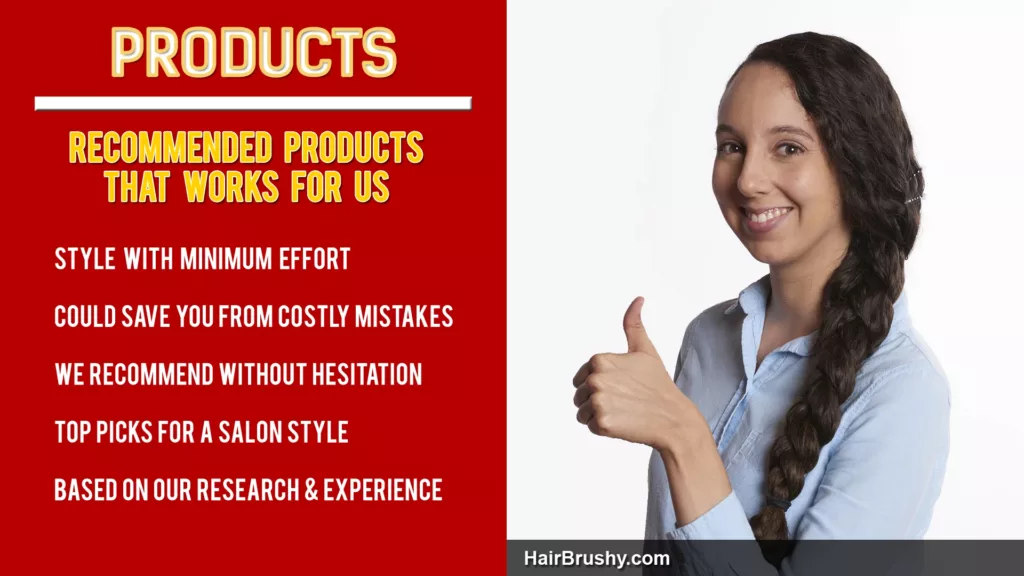 What Does A Moisturizing Shampoo Do For Frizzy Hair?
Moisturizing shampoos are excellent for hydrating ans taming frizzy hair. These shampoos also add shine, and smoothness to hair. Moisturizing shampoos are excellent for dry, thick, curly, or coarse hair. Great moisturizing shampoos cleans your hair without stripping off important moisture so you won't get as much frizz. They are pH balanced and usually contain botanical ingredients.
Is it your hairbrush that's causing your split ends? What are some of the most common causes of hair damage? Check out my article on the best brush to avoid split ends for answers to these and other questions. In this article, I'll show you how to prevent split ends and conceal them. That is correct! A truly effective product!!!
Related Frizzy Hair Articles
What Type Of Brush Is Best For Frizzy Hair
Frizzy hair might indicate hair damage. If your hair cuticles are not smooth, too much heat, dyeing or perms could cause harm. You might be wondering which hairbrush is best for taming frizz. Winter is an ideal time for frizz because of the circulation of all the dry heated air.
For smoothing and reducing frizz, I use a brush. Because of the larger concentration of bristles, a brush will grasp more hair, and a little water will calm the frizz. Keep your hair nourished and use a combination of a brush, water, or even better, an anti-static spritz to keep it from frizzing. If you want to get rid of frizzy hair, don't rely on a brush alone.
When you're having a terrible hair day, how can you control frizz? Frizz may be handled with the suitable hair care products. Furthermore, knowing the established treatments and approaches that work makes solving frizzy hair problems much easier. So, if you're suffering from dizziness, don't worry; this article will assist you. I highly propose the following techniques to fix frizzy hair.
Apply an excellent leave-in conditioner to "tame frizzy hair." If you have bleached or chemically treated hair, use a moisturizing mask treatment to "tame frizzy hair." Use hair care products that do not involve alcohol is also a fantastic technique to "Tame Frizzy Hair".
Moroccan Argan Oil Shampoo For Frizzy Hair
I have found Moroccan Argan Oil shampoo moisturizes and replenishes moisture levels. Hair that has been colored or keratinized is safe and healthy. UV and thermal protection, as well as vitamins and antioxidants, nourish and rebuild hair damaged by everyday usage of a blow dryer, straightening iron, or curling iron, or chemically treated hair. Skilled Stylists recommend it for all hair types, especially those with frizzy, curly, wavy, fine, or thick hair. One of my favorites.

References
Wagner, E. L., & Shin, J. B. (2019). Mechanisms of hair cell damage and repair. Trends in neurosciences, 42(6), 414-424. https://www.sciencedirect.com/science/article/abs/pii/S0166223619300402
Ribeiro, A., Matamá, T., Cruz, C. F., Gomes, A. C., & Cavaco‐Paulo, A. M. (2013). Potential of human γ D‐crystallin for hair damage repair: insights into the mechanical properties and biocompatibility. International journal of cosmetic science, 35(5), 458-466. https://onlinelibrary.wiley.com/doi/abs/10.1111/ics.12065
Draelos, Z. D. (2000). The biology of hair care. Dermatologic clinics, 18(4), 651-658. https://www.sciencedirect.com/science/article/abs/pii/S0733863505702163